Let's Dig In.
We like to think of ourselves as rational and fair, but often, we're not. We're all prone to decision bias, systematic deviations from rationality that affect how we relate to others. Unchecked, decision bias can do real damage, so it's worth learning what it is and how to manage it. That's what this GEM™ is all about. By completing this GEM, you will be able to:
Define decision bias.

Describe common forms of decision bias.

Discuss likely consequences of decision bias.

Describe ways to manage decision bias.

Add an exclusive credential to LinkedIn and other platforms.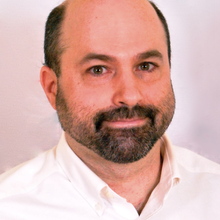 Ben Paris has over 25 years of experience in learning design and product development and has unique expertise in assessment, improving critical thinking skills, and role-based simulations. He is a former Kaplan Curriculum Director responsible for industry-leading LSAT, GMAT, and GRE courses.

At Pearson Education, he was responsible for assessment standards, training assessment partners, and using assessment in innovative ways to improve the learner experience. At ansrsource, Ben's vision of assessment guided the production of hundreds of thousands of assessment items each year. He also founded ansrsource's Applied Critical Thinking Institute, where he developed programs that were proven to significantly improve critical thinking skills. He has created award-winning online learning systems, trained hundreds of writers and teachers, and personally helped thousands of students achieve their educational goals.

Ben got his J.D. from NYU, graduated Phi Beta Kappa from Bowdoin College, and completed the General Course at the London School of Economics. He has earned 99th percentile scores on many of the most rigorous and competitive tests of critical thinking, including the LSAT, GMAT, and the Watson-Glaser. Ben has trained for over 30 years in Tae Kwon Do, earning a sixth-degree black belt and winning multiple Grand Championships in black belt competition.

He is a published author, with credits in Parenting for High Potential, Inside Higher Ed, Black Belt Magazine and Tae Kwon Do Times. Ben owns over 10,000 comic books and has an odd sense of humor. Other than that, he is completely normal.
The GEM Strategy
Rajiv Narayana, President & CEO, ansrsource
"The quickening pace of change that organizations and that each of us are experiencing can be overwhelming. We've observed an increasing need for efficient and timely experiences that help enable transformation, allowing learners to make sense of and keep pace with a constantly changing world. ansrsource is very excited to launch our GEM learning experiences to meet the need of Accelerating Transformation Through Learning™."
More GEM Experiences for You